How to get kids to wear masks amid coronavirus, according to experts
………
The LBS program at Limestone Community Education is accepting new registrations for students in need of upgrading. This can include literacy, numeracy and life skills. As well, we are offering pre-employment assistance and the PLAR (Prior Learning Assessment Recognition) program for Secondary School credit. There is no fee to register and there are available spots open. Registration is open to anyone 18 and over who may be supported by an agency or not, as we are a community program.
………

Join us for our weekly FREE Parent Support Network online meet up.
**Space is limited. Please RSVP by 6pm, Wed Sept 23rd in order to receive the Zoom link in time for the session**
As we begin this most unusual 2020-21 school year with virtual learning, Sound Discipline staff is excited to create a regular space for our parent and caregiver community to support each other. All parents and caregivers have extra challenges this year. This will be an interactive, engaging opportunity to share your stories, ask questions, and offer and receive feedback from the community. We look forward to learning with you!
Date And Time
Thu, September 24, 2020
10:00 PM – 11:30 PM EDT
………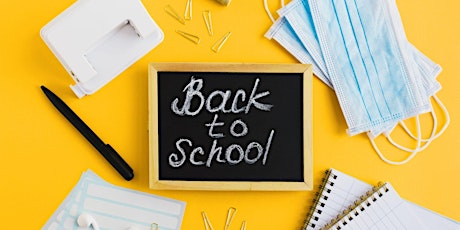 NELFT's Primary Mental Health Team, Havering CAMHS, are hosting an online workshop for parents.
The workshop will be hosted by Trevor Watson via Cisco WebEx.
Deadline for registration is close of business on Sunday 20 September 2020.
………
The end of summer and going back to school can be challenging in the best of times. Now that we are returning back to school under COVID-19, it can be even harder. The good news is that there are many things that you can do to support your children and youth with going back to school during COVID-19.
………
A Trauma-Informed Approach to Teaching Through Coronavirus.  Many have been impacted to varying degrees by the pandemic and this resource provides solid information for those working in school settings or supporting children and youth returning to school from a trauma-informed care approach.
………
This is a shorter document with solid information applicable to all based on SAMHSA: A Guidance for a Trauma-informed Approach.
………
Put together by the LDSC Mental Health Team
………
Education for your child has never been more important. Not just curriculum based, but also social skills and self-regulation strategies play an important role. I am offering virtual 1:1 and small group tutoring sessions. I customize the learning environment, tools, support and strategies to meet the needs of your child. I have extensive experience working with children with exceptionalities and have the unique experience of being a teacher and a parent of a child with Autism. I can provide support to your child to help reach their goals, working on specific skills or curriculum that is unique to their needs. I will also provide parental support and strategies that parents/guardians can use to help their child at home. There are a range of ways we can work together to ensure that the tutoring support I provide your child works for your schedule and your budget.
………
Young children look for emotional cues from caregivers to help interpret the environment and rely on their caregiver's facial expressions, tone of voice, and body posture to identify and understand emotions. Here are tips and ideas for helping children identify emotions when your face, your most expressive feature, is covered by a mask. Use these strategies to let children know that behind the mask, a kind and warm expression is still there!
………
Grade 12 to post secondary transitions during COVID-19: Transitioning into post-secondary can be difficult process for students in the best of times and the COVID-19 pandemic has brought an extra layer of stress for grade 12 students who are expecting to transition into PSE this fall. Based on engagement with both grade 12 and first year PSE students, this webinar (and tip sheet) will provide front-line staff in both campus and community setting with a framework on how to build and bridge support for students. Topics will include: lessons learned from students, creating an integrated planning process, successful student engagement and student centered transition programming.