Sensitive Trick or Treat
October 27 @ 1:00 pm

-

2:00 pm

Free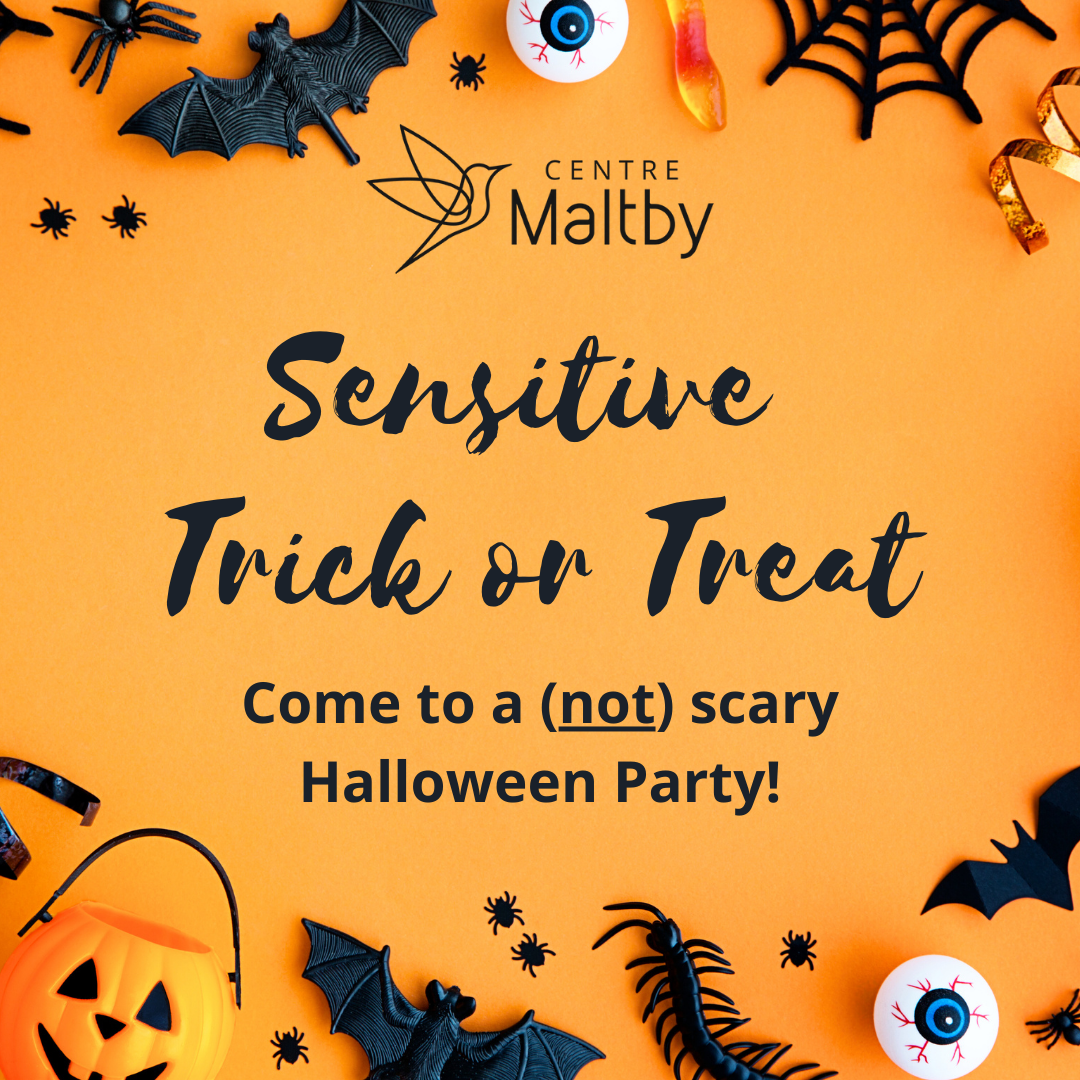 Halloween is a time of great excitement for many families but can pose a challenge for highly sensitive children.
This free event. Children on the autism spectrum (or with sensitivities) will learn about and practice trick-or-treating in a sensitive, friendly environment without the loud sounds, scary environments or bright flashing lights.
Alongside trick or treating, children can participate in sensitive-safe games and activities led by Maltby Centre's experienced Autism Services Therapists, and come home with tips and tricks to facilitate an enjoyable Halloween for the whole family! Arrived dressed in costume as able.
This is a community building learning event and is open to children and teenagers of all ages who experience sensitivities and their siblings. If your child has an OAP number, please include it, but an OAP number is not necessary to participate. Parents are welcome to join their children in the activities or socialize with other parents for a Ghoulish Gathering!
So whooo's in? Did someone say candy?
Please call 613-329-6426 to register. Each child need to be accompanied by a parent/caregiver.
This will be an in-person event held at Maltby Centre,
31 Hyperion Court, Suite 100, Kingston, ON K7K 7G3